We want ProPhoto users to get started with a good website experience so we've partnered with a hosting company we trust who will provide you with excellent benefits.
What's the deal?
Get a $30 ProPhoto rebate when you purchase select HostPapa hosting plans + any ProPhoto license or design
Get a free .photo domain name for the first year and have a modern address like https://lindsaydawn.photo/
Your $30 rebate is credited after your purchase & registration.
Also, if you want to use website address other than .photo, you can register for any other domain in addition to or instead of the free offer.
To get started, click here: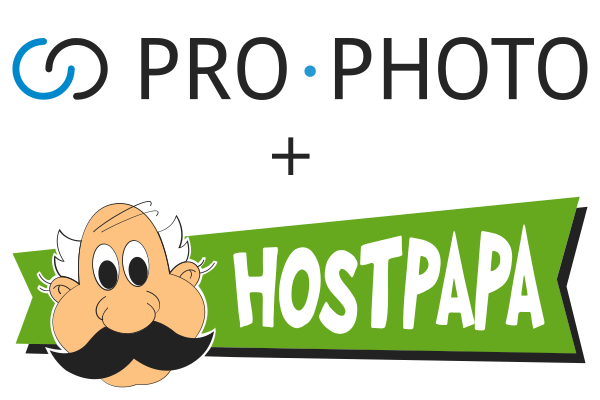 How do I get my rebate?
Why do you recommend HostPapa?
Some Restrictions Apply

There's always a catch, right? Well, in this case, just these minor points:
This only applies for new hosting account types listed on the landing page linked from the HostPapa button above.
If you signed up for HostPapa a while ago, or if you choose a different hosting plan, unfortunately we're not able to apply this rebate.
You may not combine this offer with any other Hostpapa discounts or promotional pricing while signing up for web hosting service.